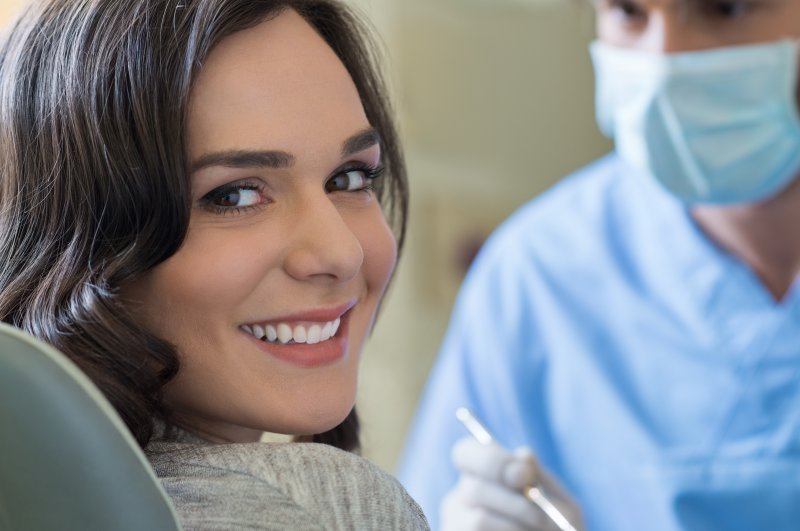 After several months of quarantine and social distancing, you may have noticed that some businesses are able to reopen. This includes dental practices, which provide elective services designed to help patients maintain their oral health for the long-term, such as exams and cleanings. With that said, it's understandable if you're concerned about what dentists are doing to keep you safe during the pandemic. Here are four of the most important steps, as explained by a dentist in Lancaster.
Hand Hygiene and Management
Dentists and all team members must wash their hands frequently with soap and water, whether they are about to see a patient, after a patient has left, or before and after donning protective gloves. They can also make use of hospital-grade hand sanitation stations throughout the office. However, if hands are visibly soiled or a team member believes there is any chance that they were exposed to substances that can spread germs (i.e. blood, saliva or other bodily fluids), handwashing must be performed before alcohol-based hand rubs can be utilized.
Additionally, dental practices will assign a specific team member to the role of "safety champion", who makes sure that all team members are practicing correct protocols in the office throughout the day. This includes asking them to remove all jewelry or wristwatches during work hours.
Enhanced Disinfection and Sanitization Protocols
It's been standard practice for dental offices to regularly disinfect and sterilize commonly-touched surfaces and basic dental utensils. However, these efforts are taken up a notch in the time of COVID-19. For example, disinfection of surfaces is performed several times throughout the day, rather than at the end of the day. Furthermore, a deep cleaning is performed daily after the last patient has been seen. Any dental instruments that cannot be sterilized will be disposed of properly and replaced daily.
Social Distancing In and Outside the Practice
While inside the practice, patients will be asked to remain six feet apart from each other as well as other team members in order to reduce the risk of disease transmission. During appointments, patients will also be asked to wait in their car until they are told it is safe to come in. This is done either through a phone call or text message. Additionally, dentists will make sure to stretch dental appointments further apart so that fewer patients are in the office at a time and they have more time to address their oral health concerns.
Additional Personal Protective Equipment
Dentists rely on four essential pieces of protective equipment during appointments. This includes:
Surgical masks
Disposable gloves
Goggles (and face shields)
Gowns (which can either be washable or disposable)
Not only are these pieces of equipment always utilized during appointments, but they are regularly cleaned or disposed of and replaced to prevent transfer of germs to dental team members or incoming patients.
These are only a handful of the protocols dental offices are taking to ensure the safety of their patients. With them in mind, you have nothing to worry about when it's time for your routine care!
About Sunny Dental
The highest priority for the dentists and team members at Sunny Dental is making sure their patients feel safe when it's time for their dental appointment. Whether you need a basic checkup, a series of crowns, or treatment for a dental emergency, they're here to help! To schedule your next appointment, you can contact them through their website.