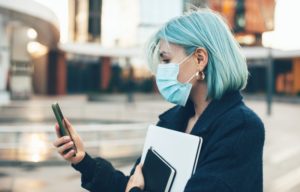 With so much uncertainty surrounding the COVID-19 pandemic, it can feel unsafe stepping foot out of your home. In some situations, making that decision may be putting yourself at risk of developing other health issues, like cavities, tooth infections, and gum disease. Although it may seem daunting visiting your dentist in Lancaster during the pandemic, you can rest-assured that your health is their top priority. Read on to learn four reasons why you don't want to postpone your treatment or routine dental cleaning and checkups.
Avoid Needing Invasive & Costly Treatments
For some patients, putting off a much-needed treatment or their regular checkup and cleaning could allow a small, lingering oral health problem to develop into something more serious. In order to treat severe issues, invasive and more costly treatments are typically required due to the extent of the damage to your mouth. Although it may seem tempting to try to save money and stay at home by ignoring symptoms like tooth infections or severe dental sensitivity, this will likely result in you needing to spend even more money treating the problem down the road.
Stop Oral Health Problems From Causing You Pain
A small cavity may cause you little to no discomfort or pain, especially if your dentist diagnoses and treats the issue before it has a chance to progress. However, if it's left unaddressed, the damage will only get worse, likely resulting in even more pain and discomfort. When harmful oral bacteria are allowed access to the inner chamber of a tooth via dental decay, they can infect a vulnerable cluster of nerves and tissue, called the pulp. When this becomes infected, it can result in excruciating toothaches that need to be treated with root canal therapy. In order to prevent it from getting to this point, it's vital to visit your dentist every six months for checkups and cleanings.
Know That Dentists Are Taking Safety Precautions
Although going in public spaces during the COVID-19 crisis can be daunting, it's important to realize that some places are safer than others. Healthcare facilities, like your dentist's office, are following strict protocols suggested by the world's leading infection control organizations, including CDC and WHO.
Dental Checkups Do More Than Look After Your Mouth
Although it may not seem like it, your dentist doesn't just prevent you from getting cavities. They are often your first line of defense against a variety of medical and health conditions, including undiagnosed diabetes, TMJ dysfunction, teeth grinding (bruxism), and even oral cancer. By looking in your mouth and at your oral health history, these professionals are sometimes the first people to spot early symptoms of these serious problems, allowing you to treat them fast.
During the COVID-19 crisis, it's important to prioritize your health. While visiting your dentist in Lancaster may be a daunting task, it's very important to call and schedule your appointments. You can rest-assured that they're prioritizing your health and safety every step of the way.
About the Practice
At Sunny Dental, we offer the care and expertise of seven dentists, including our board-certified pediatric dentist that is specially trained to provide dentistry to kids and teens. During the COVID-19 crisis, we are taking additional measures for our patients' safety. We are also remaining open for all routine preventive, cosmetic, restorative, and emergency dental appointments. For questions or to schedule an appointment, visit our website or call 469-765-8050.