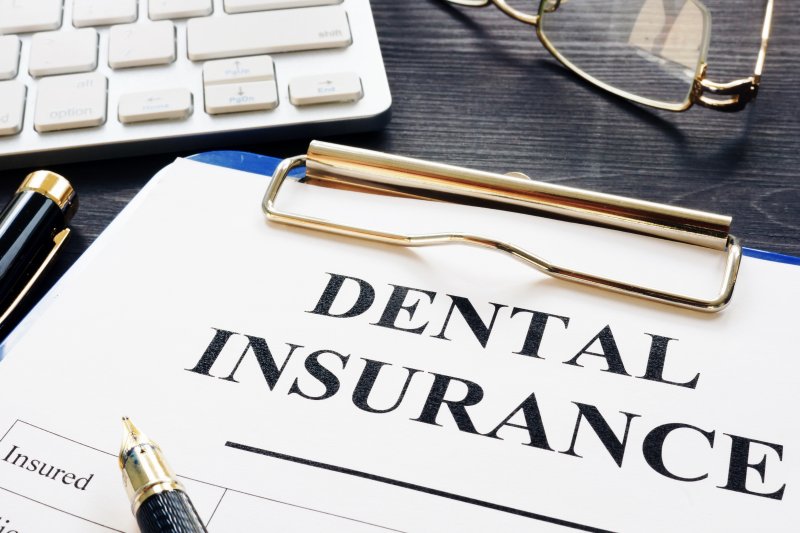 Are you one of the millions of Americans out there who has dental insurance? This monthly investment is a great way to set yourself up to get more affordable dental care, but there are additional ways for you to maximize your coverage and get the most out of your money. Your dentist is here to help you out. Continue reading to learn about the best ways to maximize dental insurance benefits before the end of the year.
Utilize Preventive Treatments
By seeing your dentist on a regular basis for cleanings and checkups, you can prevent all sorts of oral issues. In addition to having your teeth professionally cleaned, your dentist will also check your mouth for existing issues so that they can be treated early. This way, you can avoid more costly and invasive procedures in the future. For example, if your dentist finds a cavity now, you can have it treated now before you need a root canal or extraction. Both of which would be more expensive and probably won't be covered at as high of a percentage. The good news is that most dental insurance plans cover preventive care. This includes cleanings, exams, routine x-rays, and more!
Prevent Overall Health Issues
Your oral health is more closely related to your overall health than you may thing. Patients who are suffering from gum disease are more likely to suffer from other serious conditions in the body like heart disease, diabetes, respiratory issues, and many more problems. Your dentist has the ability to detect over 120 different health problems. By attending your dental checkups, you have the possibility of preventing health issues that will cost you a lot of time and money in the future.
Choose an In-Network Dentist
Do you have a preferred provider organization (PPO) plan? If you do, this means that you have the ability to see any provider that you'd like, even if they aren't in-network. Even though you may still get some coverage for these visits to out-of-network providers, you will generally end up with higher out-of-pocket costs. For the most part, it is a better idea to go with an in-network provider instead.
Use Your Flexible Spending Dollars
If you have a flexible spending account (FSA) through your employer, you should be using these dollars before the year ends. Dental expenses are usually eligible FSA healthcare expenses. FSAs reduce your taxable income by putting aside money for healthcare purposes. When you are using tax-free dollars to pay for dental needs, you will be able to save more.
Review Your Dental Benefits
Since the end of the year is coming up, it is an excellent time for you to review your benefits again. If you know exactly what is covered under your plan and when it resets, you will be able to make more informed decisions. For most plans, benefits reset at the end of the year. You will be left responsible for paying your deductible again on January 1. All remaining benefits will go to waste.
Navigating dental insurance can be a challenge, but by gaining a better understanding, you will be able to best maximize your benefits!
About the Author
Dr. Christopher Duong is an experienced dentist who has been working in the field for a decade. He earned his dental doctorate from the University of the Pacific School of Dentistry in San Francisco and has completed many continuing education courses. His practice, Sunny Dental, is in-network with numerous popular insurance plans. For more information on dental insurance or to schedule an appointment in Lancaster, TX, visit his website or call (469) 765-8050.