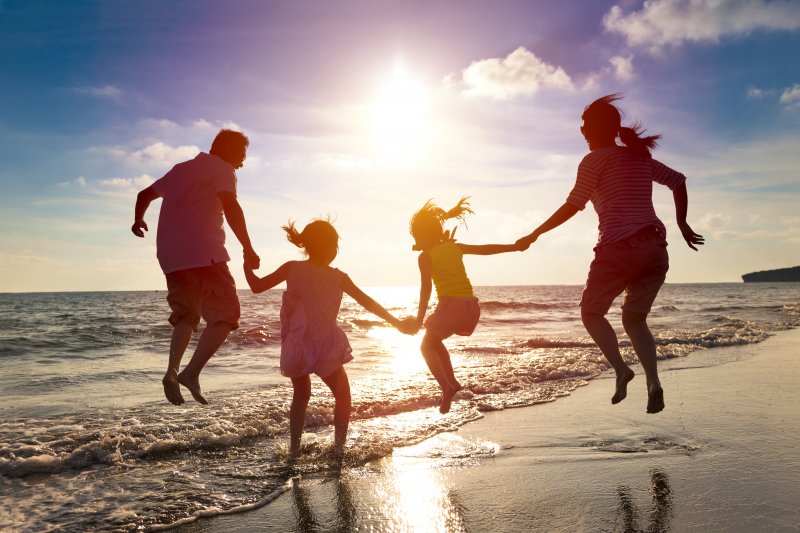 School's over, the weather is warmer, and the days are longer — it's time to enjoy the freedoms of summer! Your family may have begun making a list of all the activities to do and adventures to go on. While the sunny season is an exciting time for everyone, your oral health could be at risk if you don't take proper precautions. The last thing you want is a trip to your emergency dentist to ruin the fun. Read on for five ways you can prevent dental emergencies this summer.
Monitor Oral Hygiene
With a crazy summer schedule, it can be challenging to stay on top of your regular oral hygiene routine. Now that the children are out of school, you may need to remind them that they still need to brush and floss daily to prevent dental health problems. If you're going on vacation, make sure you pack the essentials like toothbrushes, fluoride toothpaste, and floss so everyone can stay on track while on the go!
Encourage Healthy Snacking
It can be hard to limit snacks during road trips or long flights since there's not much else to do. However, you can encourage healthy snacking by swapping out the candy, chips, and soda with berries, apples, carrots, and nuts. Make sure you pack lots of nutritious foods that kids can grab quickly and easily during travels.
Protect Smiles with a Mouthguard
Traditional summer sports like swimming, hiking, biking, and basketball may be fun, but they put you at an increased risk of injuries to the face and mouth. Common injuries involve broken or chipped teeth, fractured roots, and cut lips. You can prevent these accidents by wearing a mouthguard when participating in contact sports.
Prepare a Dental Emergency Kit
No matter how many precautions you take, an accident could still occur out of the blue. Be prepared to handle these unsettling situations by packing a dental emergency first aid kit with the following:
A card with your dentist's contact information (their office and emergency phone numbers)
Gauze
A handkerchief
A small container with a lid
Saline solution
Ibuprofen
Schedule Checkups
If you know you're going to travel over the summer, make sure you schedule dental checkups for the entire family before departing. Your dentist can detect or treat any problems so you can avoid mishaps while away on vacation. The last thing you want is to be in a destination with no access to dental care and have a dental emergency on your hands. Moreover, treatment could be much more expensive. Save yourself time and money by addressing oral health concerns beforehand to avoid complications during your trip.
Your family's oral health doesn't have to suffer at the expense of a fun vacation! Following these tips will help keep everyone's smile happy and healthy all summer long.
About the Practice
At Sunny Dental, we strive to provide top-quality dentistry in a warm, relaxing environment. We offer comfortable, personalized services to patients of all ages with smiles at all stages of development. We understand dental emergencies can happen in a split second, which is why we offer same-day service, so you don't have to suffer for long. If your family is facing a dental emergency while on vacation, schedule an urgent appointment via our website or call (469) 765-8050.