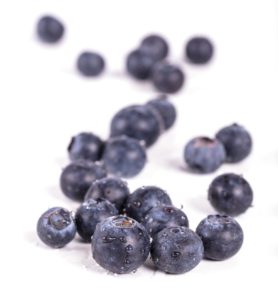 Are you embarrassed by your brown or yellow teeth? You're not alone. Tooth discoloration is a common complaint, but it's normal for your teeth to darken as you age because your yellowish dentin becomes more visible as your enamel thins. While you can't stop the aging process, the passing of time isn't the only thing that can darken your smile. Tannins found in many of your favorite foods and drinks also contribute to discoloration. Thankfully, your dentist can turn back the clock with teeth whitening.
What are Tannins?
Tannins are a group of compounds found in nature that are bitter and astringent. They are all around you, from the bark of a tree to the fruits of a plant. If you follow a balanced diet, you likely have several tannins on your table every day, like the coffee you drink in the morning or the blueberries in your oatmeal.
How Do Tannins Stain Teeth?
All tannins have one thing in common: they bind and separate proteins. Did you know your saliva is full of protein? As a result, the pigment of tannins can bind with your saliva. Not only can your mouth feel dry, but your enamel can change color, too. The hard outer layer of your teeth is porous, which means they can absorb certain substances, like tannins. They'll seep in the small crevasses of the enamel, which can lead to permanent discoloration if you don't brush your teeth immediately after having something that's darkly pigmented, like red wine.
How Can I Combat Tooth Discoloration?
To reverse the appearance of stains, you could reach for an OTC product, but you won't achieve the results you want. Although they are convenient, they don't contain a professional-strength whitening agent, so they have little to no effect on tannin stains. Thankfully, your dentist has the solutions you need to restore a beautiful smile.
Your dentist uses highly concentrated whitening agents to deeply penetrate the enamel to resolve tough stains. Your teeth can become as much as 8 shades whiter after just one in-office treatment. With the right aftercare, your results can last from several months to years. You can ensure your pearly whites stay bright by:
Brushing your teeth for at least 2 minutes after every meal using a soft-bristled toothbrush and fluoride toothpaste.
Clean between each tooth daily with high-quality floss.
Limit your consumption of stain-causing foods and drinks.
Drink dark beverages through a straw.
Rinse your mouth with water or chew sugarless gum after eating if you can't brush.
Visit your dentist at least twice a year for a cleaning and checkup.
Don't smoke or use tobacco.
If you're ready to restore your smile's youthful glow, your cosmetic dentist can reveal whiter teeth.
About Dr. Jim Lee
Dr. Lee earned his dental degree at the University of Detroit Mercy School of Dentistry. He regularly continues his training to provide advanced services. As a member of the American Dental Association and the Texas Dental Association, he has the qualifications you can trust. Contact our office today to schedule your consultation for teeth whitening.